Summer Camps 2020
Summer Camp Schedule


STEAM CAMPS (Science, Technology, Engineering, Art, Math)
Faculty: Chery Red (Science), Sue Rothberg (Science, Math), Melissa Juren (Engineering, Technology) and Debby Jasinski (Art)
Students will rotate through four age appropriate sessions each day. With a variety of fun and engaging activities, students will explore science, technology, engineering, art, and math. From cool science experiments to building robotic insects and prosthesis models, students will love the science, engineering, and technology sessions. During the art sessions, students will explore related concepts of light, color, force and motion, biology, and water and air through a variety of fun and challenging art projects. Students will be challenged by Super Math's crazy math rules while meeting a NASA engineer who will share some really cool math applications used by NASA.
WHY STEAM CAMP? Students from grades 2 to 12 will find these camps exciting and stimulating! Enrichment experiences in the STEAM fields will ignite the kind of curiosity that often leads to a fulfilling and meaningful work life. A two year study of nearly 1600 middle school students across the country revealed that "students who once participated in science summer camps were more likely to later report a career interest in the science and engineering fields." It's clear that enrolling your child in a STEAM focused camp is an ideal way to provide them more options as they start considering their paths through high school, college, and beyond.
Session 1 – It's Electrified!
Dates: June 8-11
Time: 9:00 am – 12:30 pm
This session will focus on light, color, and electricity.
Session 2 – Newton's Antics
Dates: June 15-18
Time: 9:00 am – 12:30 pm
This session will focus on force and motion.
Session 3 – It's Alive! – The Mad Scientist Explores Biology
Dates: June 22-25
Time: 9:00 am – 12:30 pm
This session will focus on Anatomy and related biology activities and experiments.
Session 4 – Cloudy with a Chance of Science
Dates: June 29-July 2
Time: 9:00 am – 12:30 pm
This session will focus on water, air, and weather (Meteorology).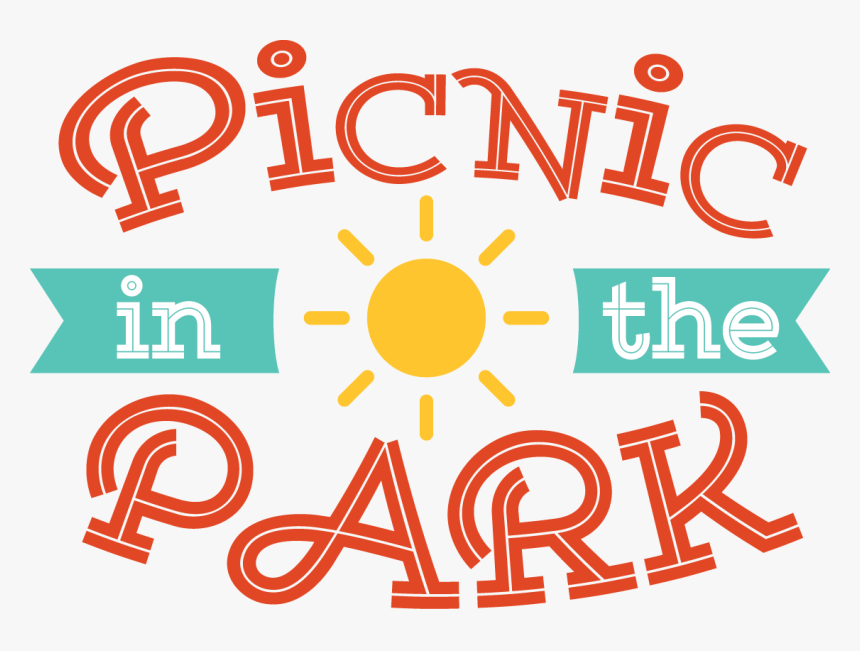 Camp finale – Family picnic and fun day
Date: Friday, July 3
Time: 10:00 – 1:00 pm
Bring a picnic lunch for your family and have fun socializing and playing with your new HEP TX friends.
Everyone who attends any of the camp sessions is invited to the end of the STEAM summer program fun day. Place and time TBA.
Each student will receive a STEAM Camp T-shirt.
Each student should bring a snack for the mid-morning break.
All supplies are included in the cost of the course.
Cost 1 Session: $275
Cost 2 Sessions: $495
Cost 3 Sessions: $745
Cost for all 4 Sessions: $990
To get a family discount, families may purchase multiple sessions and use for more than one child.



---
College Prep Courses
We recommend that the parent and student both take these courses.
Getting Ready for High School and College Seminar (Joanne Juren) – If you have a student in 7th grade or above, then this class is for you. During this informative seminar, Joanne Juren will discuss many topics pertinent to students just entering high school. Topics include goal setting, course guidelines from 7th – 12th grade, the 4-year plan, high school transcript, extracurricular courses and activities, job co-ops, testing for high school and college, scholarships, and many more! Each parent will create a 4-year plan for his or her student(s). There will be plenty of time for questions and answers! With one paid adult, the student may attend free of charge. Reservations required. The Getting Ready for High School and College book and CD are available at the HEP Bookstore.
Cost: $45
Date: May 7; 9:00 – 1:00 pm


---
Language Arts



Elementary Creative Writing (Melissa Juren) – In this exciting elementary camp for grades 3-5, students will practice the art of creative writing and learn about the basic elements of writing. Each day, students will read, discuss, write, and play a fun game. At the end of the class, students will write one large story as a group. Bring a notebook and a pencil. This camp will stimulate creative thinking and strengthen writing skills while providing a fun experience. Taught by a teacher with a Creative Writing minor in college!
Cost: $160
Dates: July 6-10; 9:00 -10:30 am
Creative Writing for Grades 6-8 (Melissa Juren) – Fantasy, mystery, science fiction, and romance….this class will go in depth in the study of creative writing and its different components including themes, mood, and climax. Every day we will do some reading, discussing, writing, and play a fun game! At the end of the class we will write one large story as a group. This course will feed the love of writing in your teenager! Taught by an instructor with a Creative Writing in college.
Cost: $160
Dates: July 6-10; 10:45-12:15 pm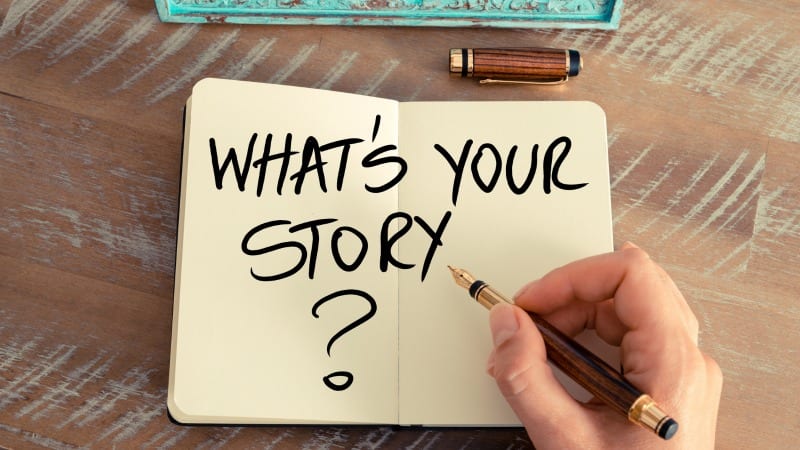 Middle School Writing Workshop for Grades 6-8 (Joanne Juren) – Popcorn, a movie, and lots of laughs…this is the perfect camp for your middle school student. During middle school, it is important for students to develop strong writing skills. By understanding the writing process, students will better understand how to do writing assignments. During this four-day exciting and fun workshop, students will focus on the paragraph format and write different types of paragraphs including descriptive, narrative, comparison, and literary analysis. Using high interest activities and literature, Mrs. Juren will excite even the most reluctant writer. This course is a must before students attempt the five-paragraph essay and high school. Class is limited to 20 students.
Cost: $160
Dates: August 3-6; 10:00 – noon
Five-Paragraph Essay Writing Workshop (Leesa Wolf) – Don't let the beast scare you! This four-day workshop for grades 8-12 will teach the basics of five-paragraph essay writing and help you tame the beast! Students will learn the basic structure of the essay through a visual drawing. They will practice each part of the essay and write one essay. Students will learn how to expand this "skeleton" to a longer research paper. This easy and interesting presentation will help even the "grumpiest" writer learn that writing can be easily mastered when given the proper tools! Mastery of the five-paragraph essay will help students earn success in both high school and college. Absolutely no one younger than 8th grade may attend this accelerated presentation. This course is not recommended for students who struggle with English or who do not have mastery of basic paragraph writing. The book Writing with the Masters is required for the workshop and may be purchased at the HEP Bookstore. Class is limited to 15 students. New students planning to attend HEP's high school classes are encouraged to take this course.
Cost: $175
Dates: TBA
Research Writing 101 (Leesa Wolf) – Research papers can be daunting unless you know where to begin. In this class, the approach is broken down into simple, easy-to-follow steps that remove the stress that comes with large writing projects. Taught by an experienced writing teacher who specializeds in SAT/ACT style writing, students will not only learn the basics of organizing the research paper, they will also learn to use interesting approaches to topics to create memorable papers. Students should understand the MLA format and five-paragraph essays. The book Writing with the Masters is required. Recommended for grades 9 and up.
Cost: $195
Dates: TBA
No Be Verbs and Other Grammar Rules for grades 7-12 (Leesa Wolf) – If you are confused about "be" verbs, this is the course for you! During this workshop, students will become stronger writers by exploring grammar myths and facts. Students will learn to write actively without the form of "to be." Students will identify fragments, comma splices, other serious writing errors and learn to avoid them. Students will work on elevating word choices and language use. Taught by a teacher who specializes in grammar and sentence construction foundations, this class will strengthn your student's writing skills in one week!
Cost: $160
Dates: TBA
---
Robotics
Beginner Camp (Dee Memon) – A STEM based program where students build autonomous robots that move according to the program students create and upload to their robot. EV3 involves light, sound, color, touch, motion, and gyro sensors. These robots are used in our year-round competitions!
Cost: $195
Dates: July 20-23; 10-noon
Advanced Camp (Dee Memon) – The advanced camp continues to build the skills introduced in the Beginner Camp. Pre-requisite: Beginner Camp or previous FLL or Botball team experience.
Cost: $195
Dates: August 3-6; 10-noon
---
Speech


High School Speech (Joanne Juren) – This two week course is dedicated to teaching public speaking skills. Taught by an experienced speech and debate coach, this class will prepare even the shy student to be able to speak in public situations. Students will present a variety of impromptu as well as prepared speeches. Students will also learn how to constructively critique other students and how to accept constructive critique. Speech counts as ½-credit on the high school transcript. Textbook: BJU's Sound Speech (newest edition) – available at the HEP Bookstore. Recommended for grades 9-12. Class is limited to 10 students.
Cost: $399
Dates: July 20-30; (Monday-Thursday of each week); 1-4 pm
---
Study Skills
How to Study Smarter, Not Harder! (Joanne Juren) – Feeling disorganized? Don't quite know how to tackle that load of homework? Want to learn how to study smarter, not harder? If so, this workshop is for you! Mrs. Juren will focus on 3 ideas that, if implemented, will turn you into a superstar student! This class is recommended for everyone who wants to move from mediocrity to excellence! Bring a spiral notebook, which is required for a demonstration activity, and a pen. Parents must pay the same fee as students attending this course. Reservations required. The How to Study Smarter, Not Harder! Book is available at HEP Bookstore. The book includes tips for Making an A in an Honors Course. This course is designed for 7-12th graders. Parents taking the course must pay too.
Cost: $35 (student); Parent $20
Dates: Thursday, August 13; 9:30 – 12:30 pm
More classes coming!
---
Visit HEPTX.com for more information about our mission, our statement of faith, and other general information. We reserve the right to cancel courses without a 5 student minimum.
The official HEP of Texas, Inc. registration form must be filled out completely, including the emergency information, health information, and parent release. No registration is considered official until payment for classes has been made. All summer courses must be paid for at the time of registration.
Registration is first come, first served. HEP of Texas, Inc. reserves the right to limit enrollment and to change times or dates and teachers if needed, or even cancel camps, classes, and/or workshops due to circumstances not under our control. Camps are open to home school, public school, and private school students.
Camps are grouped by subject. The instructors, dates, times, costs, pre-requisites, supplies, and descriptions are listed for each camp, class, and workshop. All course descriptions listed are the intellectual property of HEP of Texas, Inc. and are protected by copyright law, 1997-2020. These courses are copyrighted and all intellectual properties related to these courses belong to Home Education Partnership of Texas, Inc.


---